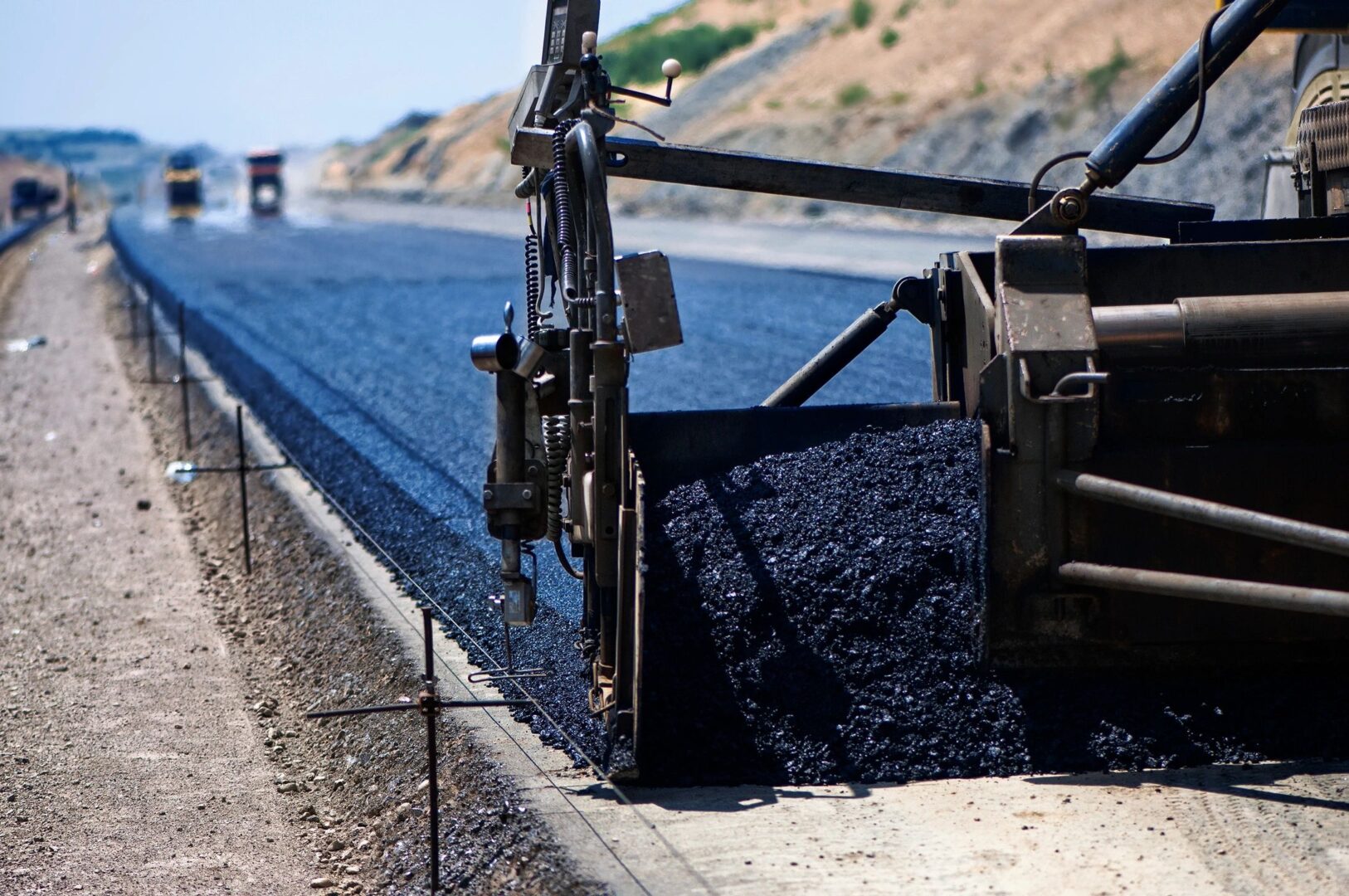 PurePave is a finished surface with load capacities approaching those of HMA (hot mix asphalt) and characteristics that make it highly appealing to clients. Some of the benefits of this innovative approach are lower installation and operational costs, dust-free, easy to maintain and reduced "Heat-Island" effect. PurePave combines recycled asphalt millings and proprietary binders to create a durable cold-in-place surface.
We have third-party engineered solutions designed around our product(s) choices that are proven for heavy-haul roads (low and high traffic regardless of sub-type of grade), watershed protection, land-fill (capping), lay-down yards and parking lots. Want to reduce or eliminate imported road base and required HMA (hot mix asphalt) section? We have the solutions guaranteed to exceed your expectations.
Lower cost when compared to traditional asphalt
Easy to apply and maintain
100% Sustainable Binders
Lower Cost than HMA (hot mix asphalt)
Turn-Key Installations or Contractor Training Available
Meets or Exceeds all DOT Stabilization requirements in the USA
Reduced Costs for maintenance and repair
Durable – you can beat the hell out of it!!!
PurePave LT is a radical, proven soil stabilization solution that EXCEEDS all known industry standards for sub-grade stabilization bar none. Validated by Municipalities, General Contractors and Federal agencies nationwide we GUARANTEE there is nothing else like it. Let us provide a quote for your next 20-year road!