Providing Environmentally Beneficial Products
and Cost-effective Solutions since 2009.
We provide innovative products and solutions for erosion control, dust control and soils stabilization that conserve water, improve air quality and increase the bottom-line profits.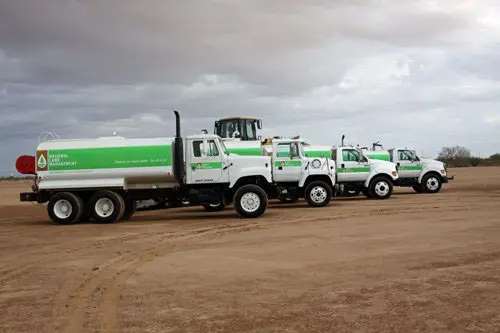 Our focus as a manufacturer is the development and integration of product(s) with industry to provide environmental solutions and applications worldwide. Privately funded since inception, NLM is supported across the USA by end users, design engineers, chemists and contractors. We provide right-on-time solutions for Agriculture, Oil and Gas, Clean Energy, Mining, Construction and Governmental agencies.
Extensive experience has broadened our solutions capabilities to the extent that no project is outside of our purview. We welcome challenges and guarantee results.
Dust Control and Water Conservation
We offer in-construction and post-construction products that will reduce water consumption by 80% and PM2.5 and PM10 emissions 60%-100%.
NLM products are used to mitigate erosion challenges in all US markets and industries. Whether the goal is to provide wind and water loss, extend germination opportunities or retard growth to reduce operational expenses, we have the solution.
We have products and solutions to meet short-term or long-term goals. We specialize in driveways, parking lots, trails and trail heads, pathways, lay-down yards, high traffic roadways, county roadways, heavy-haul roads, road shoulders, airport runways, helipads, land-fills (daily cover and capping), and brownfield (contaminated) sites. We have solutions regardless of the soils type, traffic flow or environmental condition.
Products Development and Design
NLM has harnessed hundreds of years of experience with our team of professionals who tirelessly improve to our products and develop new solutions. Want something special developed for your project? Just ask. We welcome challenges and are confident in your success!