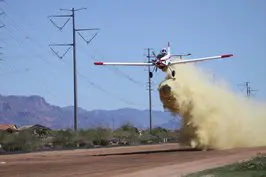 INNOVATIVE - ENVIRONMENTALLY
BENEFICIAL – NATURAL
One of our groundbreaking products is PineBind, a 100% natural dust control and stabilizer for pathways, driveways, and roads. It also helps with erosion control, stockpile sealing, coal topping, and more.
Pinebind-1 is a specialized, customizable Crude Tall Oil emulsion produced from distilled tall oil. Derived from the processing of pulp and paper not associated with the use of chlorine-based chemical to bleach pulp for the production of white paper. It contains a minimum 40% solids, formulated with a cationic emulsifying agent specifically for use as a non-water soluble (once cured), non-hazardous, non-toxic, non-corrosive and environmentally beneficial soils/materials stabilizer, erosion control and dust control agent.

We provide safe and eco-friendly dust control solutions with superior results. For more information about using Pinebind, call us today or check the product specifications sheet.